About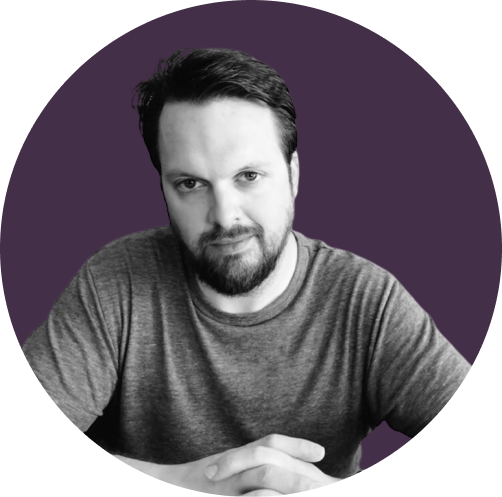 Kyle B. Dennis
I'm an experience designer focused on UX Research and Strategy. 
Using mixed-method qualitative research and alignment techniques, I help build strong project foundations for business-led IT improvement projects. My work includes creating foundational project planning documents and mobile-first, early-stage concepts or prototypes that help organizations deliver exceptional user experiences.
My passion for design began when I started tinkering with CoralDraw5 design software on a Gateway 2000 PC at the age of nine. By the time I was in high school, I was a Missouri State Champion for DECA in Technical Sales Representation. My award-winning project involved designing a customer onboarding process that could be executed by a traveling salesperson using a custom template that I developed for a Palm Pilot connected to a portable printer. I didn't know it at the time, but these hobbies set the stage for my future career in experience design.
After completing my undergraduate studies in business economics and rhetoric at SIU-Carbondale, I went on to earn a graduate degree in Communication Studies (Rhetoric) from Texas Tech University. I then spent the next decade of my career in higher education as a debate coach and media studies professor at a small liberal arts college. During this time, I developed a deep commitment to advanced pedagogy, which included teaching and learning technologies.
My academic background in classical rhetoric theory provided a strong foundation for understanding experience design. I believe that the universal and architectonic structure of rhetorical studies provides a supra-framework for understanding UX design. In 2016, the college asked me to help lead campus-wide commitments to digital media, innovation, and design. Eventually, I became an instructor for the Design Thinking and UX design courses that would convince me to leave the academy behind for private practice, eventually becoming an agency designer.
As a designer, I'm passionate about being part of interdisciplinary teams that aren't afraid of big ideas. I believe in my ability to learn anything and work tirelessly until I get it right. I'm self-aware, accolade-averse, and always willing to receive feedback. I believe in strong positions weakly held because I've spent most of my life trying to understand how (often inaccurate) mental models impact human decision-making, especially within organizations. 
My colleagues would tell you that I have a knack for seeing around corners, asking tough questions, and telling compelling stories that help the team understand the end user. They also describe me as thorough and thoughtful, with a deep commitment to delivering exceptional user experiences. Ultimately, my goal is to help organizations create products and services that make people's jobs easier and their lives better.